Please introduce yourself
Hi, I'm Colin Tannahill, a project manager for Aarsleff's Geotechnical division.
Tell me a little about your roles and responsibilities.
Setting up sites, overseeing the site teams, and ensuring all operations on the site run smoothly. I have overall responsibility for the successful planning, execution, monitoring, control and closure of a project.
Tell me about your background
I started originally training to be an explosives engineer then drifted into ground engineering. I then spent 15 years travelling the world in the marine drilling and blasting industry deepening harbours and offshore outfall trenches etc..  I took the opportunity to come back into ground engineering and I've since been in this field for 30 years.
Why is geotechnical engineering important?
It is generally the first stage in construction works to ensure long-term stability.
What's your favourite part of a new project?
Setting the site up to best ensure a smooth efficient operation.
What has been your favourite project to work on?
It would have to be working on Chesil Cliff House in Devon. We were surrounded by beautiful scenery overlooking Croyde Beach. We had good weather and the project was highly successful.  We installed Odex piles for this particular project which requires drilling and hammering a steel casing into the ground. The drilling is done with a down the hole hammer which has the capacity to bore through obstructions and into solid rock.  Concrete is then pumped into the hole and a steel reinforcing cage installed. The house complete with an infinity 'glass' edge swimming pool is to also be aired soon on Grand Designs so that has also been exciting!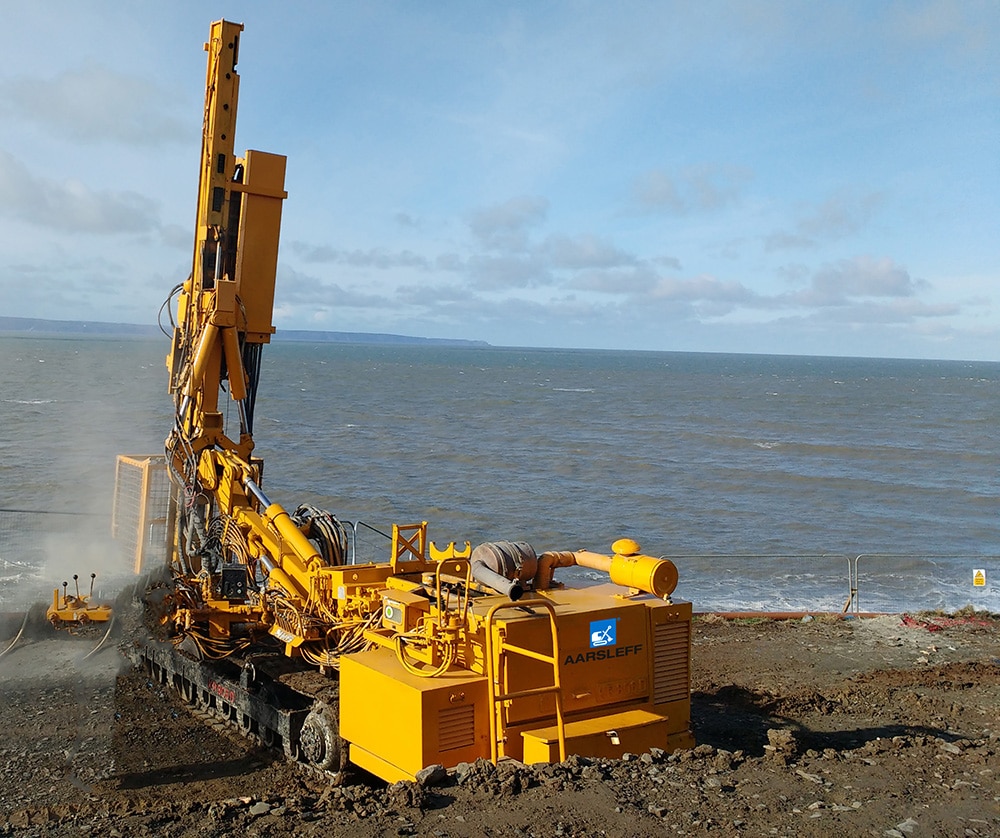 What do you like about your job?
Looking at challenging problems and assisting with others to achieve what the client wants, in order to allow them to build what they want.
If you're not working where can you usually be found?
I have three daughters so I don't have a lot of time for anything else!
Thanks Colin