Kier are pleased to recognise the positive contribution to collaborative working with our Safety, Health & Environment Management System requirements including our Just and Fair Culture Standard by your Site Supervisor Paul Newman on the above Project and as a result a green card has been issued as part of their recognition.

We thank you sincerely for raising and promoting SHE awareness within your own company, it enables our projects to become more efficient when working collaboratively and without incidents.

Whilst the green card is issued to your Site Supervisor Paul Newman, it is also recognised the quality and safety culture displayed by the remainder of your team under Paul's leadership. This will also be recognised by our Procurement Team in the scoring of our Supply Chain

Dave Lines | Senior Site Manager | Kier | Hythe Hospital

Fantastic team – really drove the programme and very sensible cost wise on quite a complicated ground solution.
Aidan Prior | Senior Surveyor | ISG | Littlebrook
I would like to take the opportunity to praise / thank Aarsleff for the work completed. There were a few issues on site which they overcame with no problems. Everything that was planned and had to be changed daily was met with the timescales explained. The management of the works was fantastic and we were kept up to date with all changes that were required.

The operatives on site were also fantastic, they worked as expected and with no issues / complaints. nmcn have a number procedures in place that need to take place daily and the Aarsleff supervisor ensured these were completed on time. They were accommodating to the local residents when asked anything regarding their work and they also worked within the times required for the site area.

I would have no issues in recommending Aarsleff for any future work for nmcn or any other contractor who is considering using Aarsleff. Great work, great job, Thanks.
Chris Gillespie | Project Manager | nmcn PLC | Extra Care Village, Boughton, Ollerton
They have completed a tremendous job and the customer service was absolutely cracking. Aarsleff excelled my expectations on this project, and happy with the service without a shadow of a doubt. Well done James for your delivery of our sheet piling, anchors and bespoke capping!
Phil Hawley | Project Manager | MCS Group | Griffiths Way, St. Albans
Excellent, professional service and we would highly recommend using Aarsleff.
Terry McMenam | Director | Geol Consultants Ltd | Grange Lane, Whickham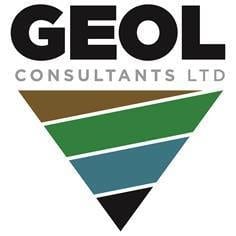 Outstanding site team, well organised, well managed, flexible and proactive, from manager to operators a credit to Aarsleff.
Gary Lambton | Construction Manager | ISG | Bowburn, Durham
All members of the piling team were faultless, a very difficult little job but with the assistance and full cooperation of your staff the piles went in without a hitch.
Quinton Mitchell | Contracts Manager | E.N. Suiter & Sons Ltd | Highgate School, Kings Lynn
Just a quick email to state our satisfaction with the works carried out last week and the manner in which the project was managed both on and off site. The professionalism shown from yourselves before and during the works is much appreciated. A special mention must go to your team who worked in a safe collaborative manner working closely with our ground works contractor. Thanks again and we look forward to working with you in the future.
Mark Stephens | Senior Project Manager | Morgan Sindall Construction | HMS Cambria
Your guys were great to work with. Always very helpful, never had to pull them up on health & safety matters and tidied up before they left at the end of the week. Would be glad to work with them again.
John Crowhurst | Site Manager | Devon Contractors | WestOne Phase 2
Aarsleff performed to the highest standards for safety and quality. I will be using Aarsleff again in the future.
Nick Stringer | Head of UK | Monostore | Eye Airfield Crown Chicken 
I would just like to say and reiterate that your Site Team with James and Paul and all those involved in the Project have done a brilliant and professional job. Many thanks!
Andy Wargent | Project Manager | Jackson Civils | Clacton-on-Sea
Great service from start to finish, credit to Sam Riley, his expertise was critical in driving an alternative piling process required due to a variant in our site conditions that was initially not taken into consideration. From early correspondence it was evident that a high level of service was guaranteed. Their attendance onsite to discuss a design issue led to their specialist knowledge being fully embraced by all involved in this project and proved to be a key driver in amendment of the piling design to reflect the issues we encountered onsite. They were a pleasure to work with from start to finish and hope there are many more opportunities ahead to once again reignite our working relationship
Alex Hart | Contracts Manager | G Oakley & Sons | Premier Inn, Woking
We employed Aarsleff Ground Engineering to undertake the piling and retaining wall package on Rochdale Riverside. We have been impressed by the approach Aarsleff have taken to design, supply and install this package. They are very proactive when it comes to proposing solutions to problems that occur in design and on site. I would recommend Aarsleff to others as they have proven their capability in delivering a high value piling package that has had numerous issues in both design and whilst on site. Aarsleff always looked to resolve any design issues directly with our design team and proposed numerous solutions that worked well on site. This pro-active approach ensured we were able to mitigate any delays to the project. Commercial issues have been dealt with in a timely manner and have been easy to resolve. I look forward to working with Aarsleff again in the near future.
Michael Blackburn| Project QS | Willmott Dixon | Rochdale Riverside
Thanks for a really quick response to our initial enquiry & for reacting to the changing timescales on this project.  Euan Allison was a pleasure to deal with and the lads carrying out the works on site did a really good job & finished ahead of programme.
Andrew Daggers | Project Manager | Peter Duffy Ltd| Tophill Low Waste Treatment Works 
Delighted with Stuart and Cory, there work ethic and such like on site has been second to none. You have two great men there, who have ticked all the right boxes here on site. I personally would have no hesitation in recommending them to anyone.
James Russell | Site Manager | BHC ltd | Deltagen Highbridge
I have found your operatives to be very helpful, on time and the job was finished on schedule.
Mick Mcevoy | Senior Site Manager | Persimmon Homes | Repton Park, Kent

Good communication. Site personnel were professional and very informative. A pleasure to work with. Steve Leather and Lee Severn were most accommodating and did an excellent job so please pass on our regards. Look forward to receiving quotations for future works.
Ryan Chappell | Applegate Homes Ltd | Construction Manager | Frampton Fen
A great team, headed up by Engineer Parth, and supervised by Paul on site.  Very well organised, committed to safe and efficient working.  It was a pleasure working with these guys.
Garry Mountain | Buckingham Group | Site Manager | York Community Stadium
"I just wanted to drop you a line to say how pleased I have been with the team on site. Its gone very smoothly and they have been both helpful and pro-active.  We will certainly be looking to use this system on our next sites."
Andy Miles | AM Architectural Design Ltd | Broom River House
"The site team were as good as I have experienced before, no problem and very adaptable and helpful.
Jon Harris also was very good and helpful in every way. Both management and site team are a credit to yourselves."
Steve Whiting| Senior Site Manager |J Tomlinson | Perkins, Oldbury
"I thought Aarsleff worked very well and efficiently.  I wouldn't hesitate to work with them again in the future."
Chris Roberts | Contracts Manager | Kitto Group PLC | Weston Supermare Nursery 
"Thanks for the efforts on this project, it hasn't gone unnoticed by the site team and this has been passed up the chain"
Dean Gillies | Senior Project Surveyor – North East | BAM Construction Ltd | Project Southwest Secondary School, Mercia, Sheffield

"From the top, right down to the guys on site, Aarsleff are very pro-active, experienced, transparent and extremely well-organised"
James Durose-Rayner | Editor in Chief | NATM Magazine 

"The lads on site were extremely professional. They were good workers and have got on with everybody on site"
Simon Harrison | Supervisor | Taylor Pearson Construction | Project Old Leake, Boston, Lincolnshire 
"The most helpful company that we have dealt with in this field. We felt valued as a company. Aarsleff looked at our projects with a commercial view to getting us the best value for money. You offered a flexible and customer friendly service.
Mark Blackhurst | Barnack Estates UK Ltd 

"On-site experience was professional and worked in a good manner"
Karl Shepherd | Persimmon Homes 
"The Aarsleff team were faultless on all three visits to the site. The last project was at very short notice and they were with us within a week which meant that I could keep to my build schedule having got over the problems. Their crew was always neat and tidy and really got on with the job effectively and efficiently."
Phil Jones | Site manager | Persimmon Homes | Project Roebuck Park

"Always very helpful & professional, generally very nice people to work with."
Stephen Parker | Firbeck Construction Ltd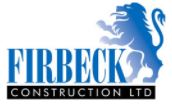 "Very helpful estimating department"
James Boyles | Quantity Surveyor | Tercon 
"Of course being a brownfield site there were the inevitable problems caused by obstructions. But Aarsleff demonstrated a refreshing approach to these and simply relocated to an area where they could work whilst the matter was being dealt with. The result was that by working together the works were completed on programme and within budget. As a result of their performance on the JunXion, and also their specialist knowledge and experience of working in the Lincoln area, we contacted Aarsleff in the first instance with a mind to continue the good working relationship that had been built up previously"
Mike Caitlin | Managing Director | North Midland Building Ltd 
"Aarsleff's team on site were professional throughout the entire duration of the project and their level of technical expertise became apparent with the works being completed well ahead of schedule and without any issues."
Guy Salazar-Lewis, Site Manager, Midas Construction Limited 
"Aarsleff carried out all the piling work in an efficient manner and in accordance with our build programme deadlines."
Stuart Meredith | Project Engineer | Lawley Village Development Group 
"With multiple developers, Aarsleff has worked with consortium members to overcome the practical difficulties of piling where properties are developing at different rates in close proximity to each other"
Phil Tiley | Technical Manager | Persimmon Homes, part of Lawley Village Development Group
"In our experience on this project, Aarsleff has performed as a professional and competent company."
Lee Perry, Technical Director | Barratt West Midlands, part of Lawley Village Development Group
"I was very impressed with the site crew, we had prepared the site which has a lot of made up ground, in line with the platform layout and specification. However it was found that the operating space was limited but the Aarsleff crew worked around this problem and did not lose any time."
Stefan Erbes | Site manager | MWH | Project Dalmuir Waste Water Treatment Works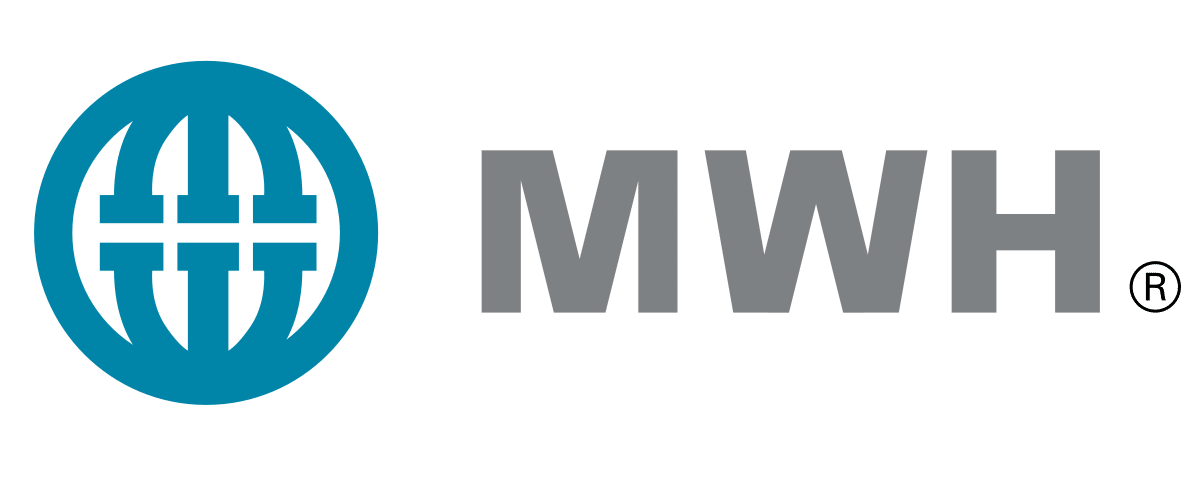 "The two abutments of the 64-metre span temporary bridge over the River Ure at Ripon City Quarry are each founded on 300mm square precast concrete driven piles, supplied and driven by Aarsleff. Ground conditions and persistent flood risk presented significant challenges. Piles were generally 12m long on the Southside and 25m long on the Northside. Aarsleff proved flexible in their approach and were able to install the piles when river levels were low but continually changing. The last launch of the bridge was successfully completed on 20 January 2014, in readiness, for the 50 Tonne Dump trucks it will carry"
Martin Owen | Group Engineer | Aggregate Industries Ltd | Project Ripon City Quarry
 "We engaged Jon Harris of Aarsleff three months prior to works commencing, as with previous contracts, we have found his depth of knowledge in tidal conditions a great advantage in planning piling and new structure projects. The team placed on these works were a credit to Aarsleff, as their priority was Health, Safety and Quality throughout."
John Gallagher | Site Manager | VolkerFitzpatrick | Project Southend on Sea, Beach Access 
"Aarsleff has been absolutely fantastic, brilliant, I can't fault them. There was only one week where the low tides would allow us to work on the beach and install the piles. Aarsleff didn't need the working platform as the beach was able to support their rig and they completed the piling in just three tides, instead of the seven predicted. The line of the installed piles couldn't be better and will help us when we come to reassembling all the additional timber bracing. Aarsleff has been extremely helpful right from the start of us contacting them from our search on Google. We saw on their website that Aarsleff had been involved with other marine piling projects. Aarsleff was also recommended to us, as they had successfully installed about 6000 greenheart piles for new groynes on the beach just along the coast at Eastbourne in the 1990s. There are some more piles to be replaced here on the southwest corner of the landing stage and if Aarsleff's price is okay we would anticipate they could also install those."

Alistair Ktori |Works Director | Paine Manwaring Green Ltd (PMG) | Project Worthing Pier 
"We have worked with Aarsleff on many developments and as expected this project ran true to schedule. We had cleared the site a couple of years ago and were able to provide a good stable and level base for the rig to operate on. Fortunately we have plenty of easy access for the pile delivery and holding. The drive went well and the crew were meticulous in positioning the rig. We expect to be working with Aarsleff again soon."
Gareth Smart | Development director | JR Smart | Project Capital Quarter Cardiff 
"I couldn't fault the Aarsleff team who worked very hard on our project. They were well disciplined and courteous and managed the safety and deliveries procedures perfectly," says Martin Standley, project manager, Sewell Construction.  "They were a credit to Aarsleff and to the construction industry and they are just the type of team we would always wish to work with."
Martin Standley | Project manager| Sewell Construction Ltd | Project Commercial Extension Hull
"It's essential to have an experience, dependable piling contractor geared up to supply and install piles and to work as quickly as they have. Aarsleff's ability to feed the process in-house, make piles and install them is a big advantage. We had an initial stock of piles on site when we first started, but once we were up and running we moved onto a just-in-time basis, which worked really well. I was pleased with the piling operation, which was always ahead of the programme."
Phil Bradley | Project Manager | Shepherd Construction (Now part of Wates Group) | Project IKEA Peterborough
"The piling job was spot on. The design was excellent and the production was first class. I was very impressed with the Aarsleff operation and will be happy to use them again when we need piling for a project in the future."
Steve Hart  Project Manager | Wates Construction | Project Selby Leisure Complex
"Aarsleff's approach to their sub-contract works was completely refreshing. The Tower Wharf project required fast-track procurement to meet a strict planning restriction on piling operations. Both Aarsleff's Commercial and Construction teams ensured the commencement date on site was achieved and their works delivered within the timeframe. Aarsleff has a truly professional approach in undertaking their works."
Simon Milligan | Project Manager | Eric Wright Construction | Project Tower Wharf, Birkenhead
It was encouraging to see how Aarsleff approached this project from the offset. Their team's proactive mind-set of realising the important of pre-start planning and upfront technical advice was second to none. This positive approach was carried through to the site team's attitude in dealing with the daily challenges of on-site activities throughout the project until completion. Some 10,000 piles overall, driven within a very tight programme, all without any fuss or complications. Aarsleff's approach to Health and Safety is impeccable. Using fully serviced, modern machinery and up-to-date working practices, ensured this was one less challenge to overcome. We look forward to working with the Aarsleff team again.
Ben Howard | Project Manager  |  Bowmer & Kirkland | Project NEXT Doncaster
"We have a good working relationship with Aarsleff and worked closely together to come up with some viable options and agreed on a format to move forward using two different rigs with bigger hammers and different driving capabilities. I'm very impressed with Aarsleff's professional manner in dealing with the unexpected and we will now work together on our next wind farm project in Bristol."
Simon Vince | Project Manager | Ecotricity | Project Bambers Windfarm
 "Aarsleff Ground Engineering were employed as a subcontractor on the Wakefield Waste Project at South Kirkby to supply and install 906 precast driven piles to two areas on site, within a seven-week period. They completed the works seven days ahead of their scheduled date, in spite of an initial delay due to design testing requirements. Then, due to a design change to one of the areas of the project, Kier instructed Aarsleff to manufacture and install an additional 185 piles, which they did in just over three weeks from receiving the design information – almost two weeks quicker than our original planned duration for the works. We found Aarsleff's' management and site operatives easy to work with and very efficient with regards to design, installation and testing. Overall working with Aarsleff was a stress-free and pleasant experience and I would definitely consider them again for future works."
Chris Scarr| Sub Agent | Kier Infrastructure | Project South Kirkby Waste Management Facility