Shortlisted for two Construction Investing in Talent Awards
Aarsleff Ground Engineering puts its growth down to its most important resource – its people. Aarsleff are committed to the training and development of their entire workforce so that they are able to gain the necessary skills to reach their full potential. Aarsleff are therefore delighted to announce that their Business & HR Manager, Heather Jones, and Contracts Manager, Parth Patel, have both been shortlisted for awards in the Construction News Talent Awards 2018.
On hearing about two of his staff members award nominations, Aarsleff's Managing Director Kevin Hague said:
"We have a diverse team of innovate engineers and inspiring support staff who make leading Aarsleff Ground Engineering a real pleasure. I am delighted that both Parth and Heather have received recognition for going above and beyond the call of duty at work. Heather invested time in mentoring Parth as a Graduate, and Parth has since become an exceptional contracts engineer. Together, the two nominations have a good synergy, reflective of the Aarsleff culture."
Heather Jones 'HR Star of the Year'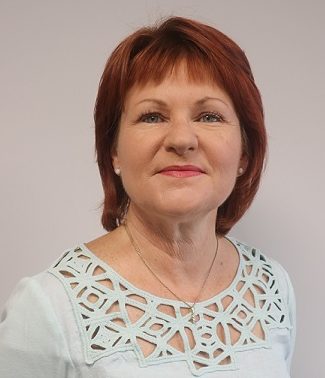 Aarsleff Ground Engineering's Business & HR Manager Heather Jones has been shortlisted for 'HR Star of the Year' in the Construction News Talent Awards 2018.
Heather has been with Aarsleff Ground Engineering for over 20 years. During that period Heather has been responsible for growing and providing seamless support services and creating a winning organisational culture for Aarsleff employees to thrive in.
Heather plays an important role in the development of Aarsleff's Graduates, Apprentices, Work Experience and Placement students, providing Aarsleff's young talents with support and mentoring throughout their Aarsleff journey.
Aarsleff's IT Apprentice Dayle Lucas commented:
"Heather has always supported my progress and training at Aarsleff Ground Engineering…Thanks to Heather and other staff members, my confidence has grown significantly, and I look forward to seeing where my career will go. Heather gave me that start. She is that person"
Parth Patel, added:
"It is thanks to Heather that I gained a wealth of experience whilst working here, who from early on, recognised my drive and ensured I was given high levels of responsibility. I now work as a Contracts Engineer, managing and running my own construction projects. I'd like to thank Heather for giving me that opportunity and developing my strengths. 'Everyone remembers a great teacher?' – everyone should remember a great HR manager."
Parth Patel – 'Graduate of the Year'
Aarsleff Ground Engineering's contract engineer Parth Patel has been shortlisted for 'Graduate of the Year' in the Construction News Talent Awards 2018.
Parth graduated with a BSc in Civil Engineering and completed his Graduate scheme with Aarsleff Ground Engineering in 2017.  Parth enjoyed the benefits of rotating around different departments, gaining a wealth of experience in different areas and disciplines of the business. This year, Parth managed a 15-week project installing over 100,000+ metres of Precast and Steel Tubular Piles, with 6 Piling Rigs.
In addition to Parth's interests in Engineering, he has a keen interest in sports and runs a weekly football session for all members at Aarsleff Ground Engineering to participate in.
Parth has already been making waves in the talent pool and ensuring new graduates to the company settle well. He proactively wants to bolster awareness of the construction industry for young people and often shares his experiences at careers fairs and University shows to demonstrate that with hard work and motivation you can achieve your goals.
With the Construction News Talent awards now in its third year, the awards are about rewarding individuals and teams who work so hard to attract and retain the best talent. Construction News editor Tom Fitzpatrick said,
"We've based these awards around the values CN campaigns for, such as diversity, health & wellbeing and skills. This year's shortlisted companies and individuals are going the extra mile to make construction an industry to be proud of. Congratulations and good luck to all those who are shortlisted."
The winners will be announced at a glamorous awards ceremony at the Park Plaza London Riverbank on 21 November.
Find out more about Construction News Talent Awards 2018 on their website: https://www.constructionnews.co.uk/events/cn-talent-awards